It's been a while since I posted anything so let's start my 2020 postings with a quick update.
For the last 6 months or so I have had the privilege of working with some incredibly talented people in India on the Mumbai-Ahmedabad High Speed Rail (MAHSR) project. As a part of a major, nationwide strategy of 7 High Speed Rail corridors around the entire country to promote growth, employment opportunities and to improve connectivity for social and economic development, MAHSR has distinct echoes of the drivers behind HS2 and the Northern Powerhouse initiatives.
To deliver their first high speed rail project, India has teamed up with Japan to link the two cities with their iconic E5 Shinkansen system running at speeds of up to 320 kph.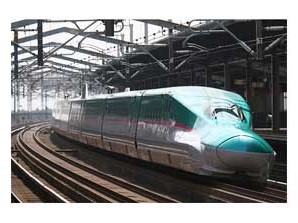 Now although this is a well-established system, delivering it outside of Japan presents plenty of technical challenges – even if it is largely a 'copy and paste' exercise. We need a few modifications to render it suitable for the Indian environment, for example, amphibious bullet trains are still some way off so we have to consider the monsoon season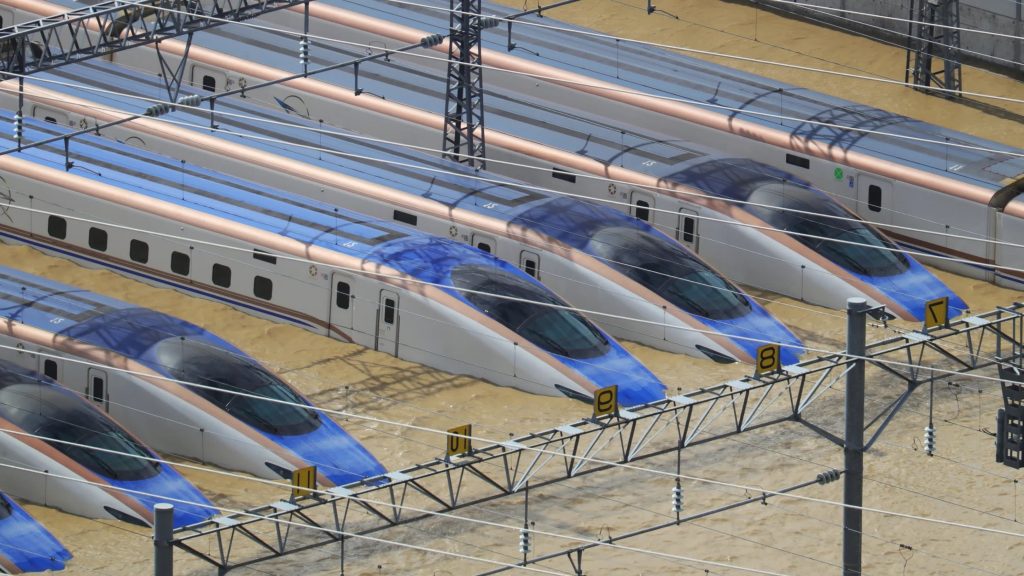 Shinkansen trains taking an unexpected bath after
Typhoon Hagibis paid a visit to Nagoya in October 2019

and then there are those pesky, hot and dusty Indian summers…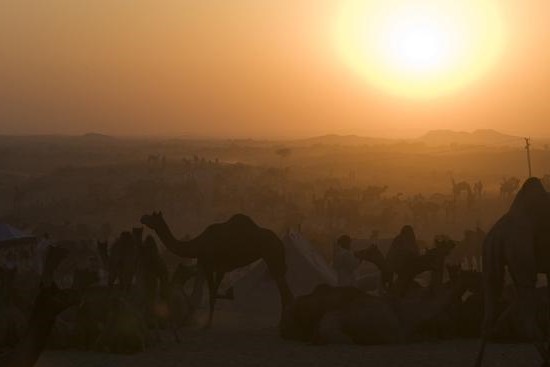 Pesky hot and dusty weather

…but, nevertheless, this is a smart move by India: the benefits of importing and implementing proven Shinkansen technology as a system are myriad.
In one fell swoop, you bring in 56 years of Shinkansen experience: that's 56 years of operations, maintenance, technology, learning, development and customer service, and it's an exemplary safety record. For example: even when a Shinkansen train up on the elevated section was caught by an earthquake (in 2004) there were zero injuries, let alone fatalities, which happens to be a significant consideration for India, as it seems increasingly at risk from tremors.
The diligence and clear-thinking behind it all is reflected throughout the entire system.
From an accessibility point of view, it is refreshing that some 'great-but-incredibly-sensible-and-frankly-should-be-standard' features will be delivered as a simple fundamental of this new railway. Such things as level access from the street and onto the train is a given.
In other words, this new high speed system will be fully independently accessible. It's just obvious. You don't need months of debating, pleading, cajoling or endless justifications.
Why would you have anything but this?!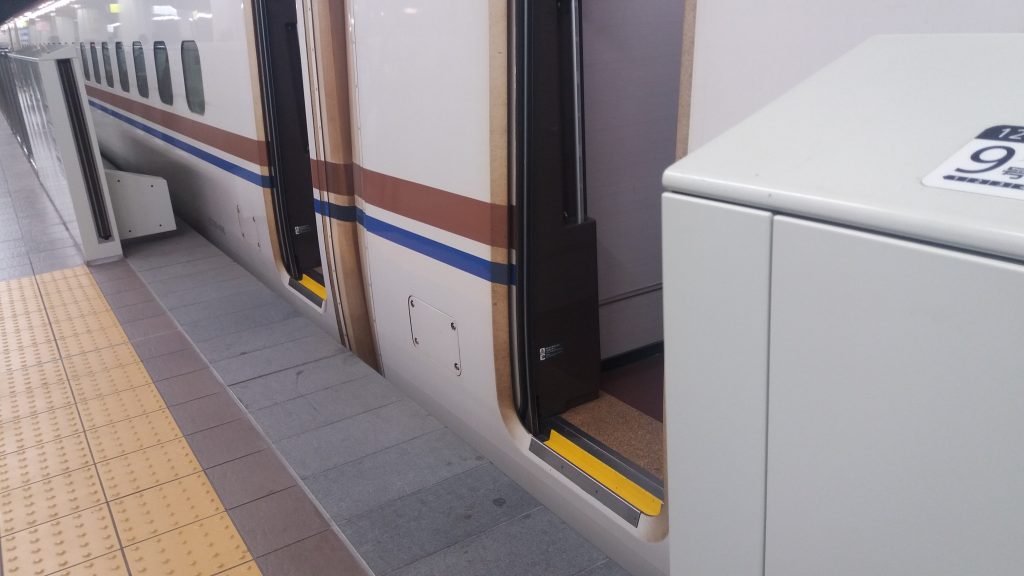 Perfectly level between the train and the platform means
Independent Access comes as standard
I read about the amazing innovations going on around us with admiration and I am completely aware of the necessity for improvement and innovation. Let's face it, it's how Japan developed the Shinkansen in the first place; it's how China managed to launch the first driverless high speed system last year, and it's how HS2 will achieve its 18 trains per hour target.
AND... in the midst of all of that, we should not forget that technological advances are not the only way: the seemingly obvious thought process behind the train being level with the platform on Shinkansen is key to this. We can make many other improvements just by challenging and changing our mindsets? Whether it's oceans of single-use plastics, leaving the doors opened to air-conditioned buildings or an equally accessible rail service.
Yes, it may cost money, and yes, it may require a change of policy, and yes, it may require an adjustment in our attitudes and habit.
But let's not persist with established ways when we already know such things are not optimal.