What's going on?! Last Friday @BlindDad_Uk tweeted that the tactile paving had been removed from the edge of the platform at Eltham station in south-east London – and today, Monday, Google celebrated the life of Seiichi Miyake and the date his tactile paving invention was first installed in Okayama City back in 1967. Hmmm...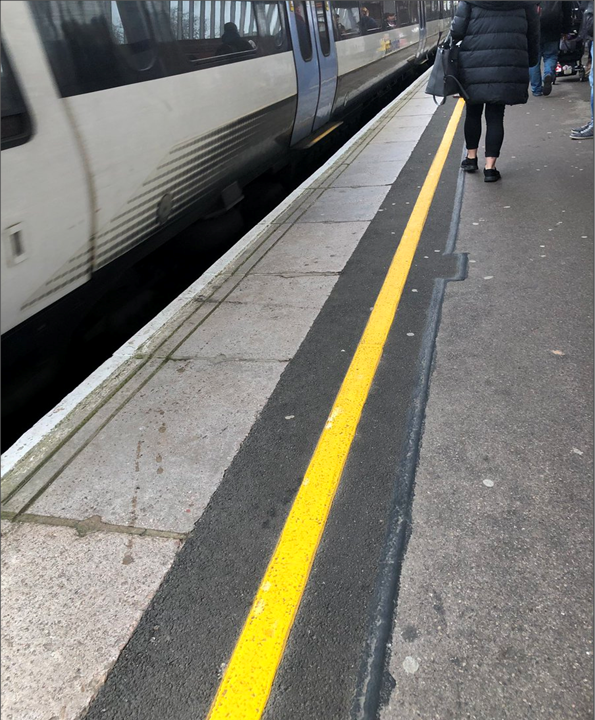 I'm not the only person to have commented on this – there are a few who were far quicker off the mark – but there are a number of things that are really concerning. And I mean above and beyond the irony of the whole thing, and the fact that the 'new' platform is now a less safe place to be.
You have to ask the question "How did this happen?!" As someone who has been responsible for and/or delivered a substantial number of rail-related projects, I am baffled that this could have slipped through the net. The idea that something as fundamental as this could have been missed during the multitude (believe me!) of checks and balances that are supposed to take place during design, delivery and handover, is frankly unbelievable. Not only are there massive safety implications but the requirements are in the standards. This is simply not compliant and should never have been signed off. That is quite worrying.
The resultant outcry will, hopefully, prompt many people to pour over this event and thorough and swift corrective action will follow.
However, for me, it's more the fact that something has been taken away: accessibility has been lessened. This is wrong on so many levels. It can be hard enough delivering good accessibility improvements and upgrades. The last thing we need is to lose some of them! Excuse me, guys: you're going the wrong way! I feel the disbelief of watching someone driving the wrong way down the motorway.
As a result it, therefore, raises questions about the overall attitude to providing and improving accessibility. It just feels a bit like it's not quite part of the culture. We have standards and legislation stipulating improvements in accessibility and equality, but yet the 'not reasonably practicable' counter-argument seems to be all too frequently invoked.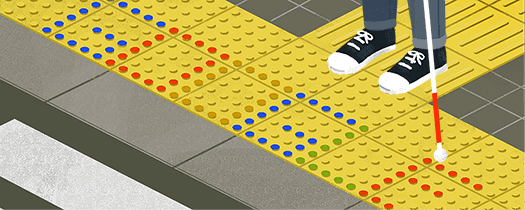 Sandwiched between last Friday's tweet and Monday's Google Doodle was, unsurprisingly, a Saturday. A Saturday that happened to be Disabled Access Day in the UK (#AccessDay @access_day) – a great event aimed at people trying something new, places creating opportunities for disabled visitors, and raising awareness, amongst other things. There is, therefore, a clear wave of positive change – a palpable movement in the right direction – wanting, needing and driving for improvements in accessibility.
Whilst I am not really trying to suggest that the rail industry is not trying to make itself accessible, it's hard to argue with the fact that someone, somewhere, thought that it was OK to re-open a station without a required, safety and accessibility-enhancing feature fitted to the platform. They wouldn't have done that if a door hadn't been fitted to a train, so why should it be so for the tactile paving? Finding reasons for not improving accessibility and inclusivity is a bit 'last-century'. It's time to change.