Finding myself back in the UK for a short while and slightly unexpectedly, after a quick trip into London on the Central Line the other day, I was struck by both the similarities and the differences between the UK and the Indian railways.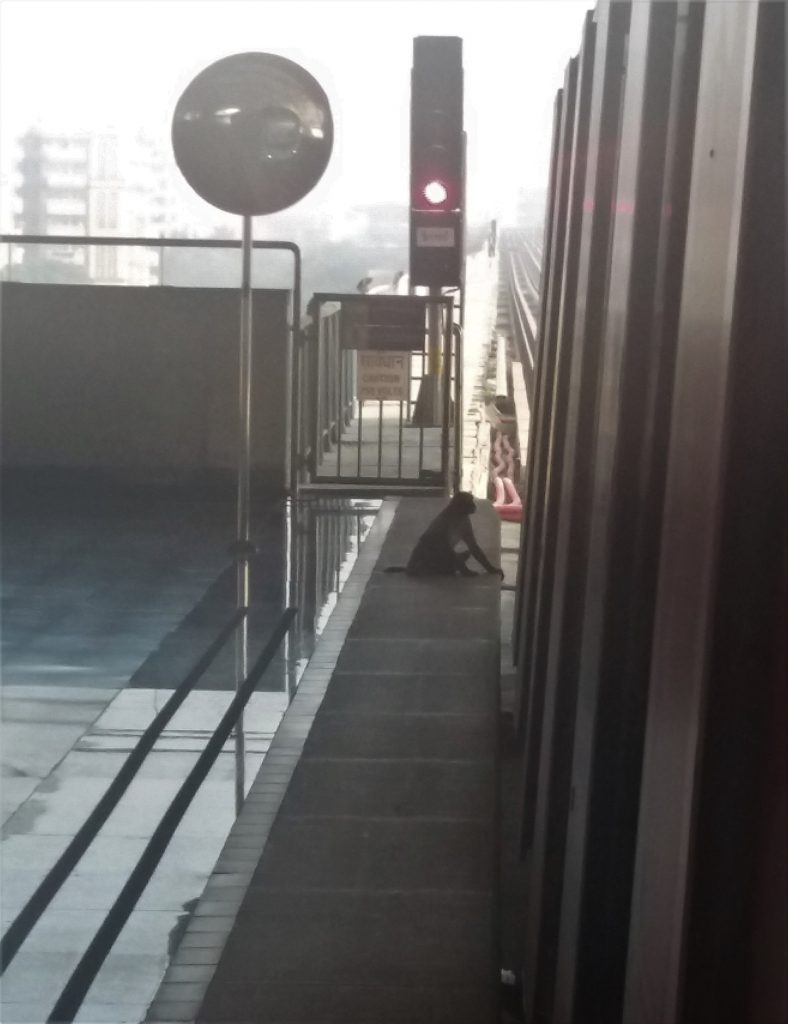 Not often seen at Waterloo. With no ticket and a complete disregard for the Yellow Line, a monkey gives the driver a scare on the Gurugram Rapid Metro
During my time in India I have, of course, experienced some train travel as I explored some of the areas around Delhi and further afield. This is a vast country with much to see. Distances are huge and the train is often a good option to get around .
As well as the extensive metro system around Delhi, I have taken the sleeper services to Khajourho and Bhopal and the daytime Shatabdi Express from Delhi to Agra.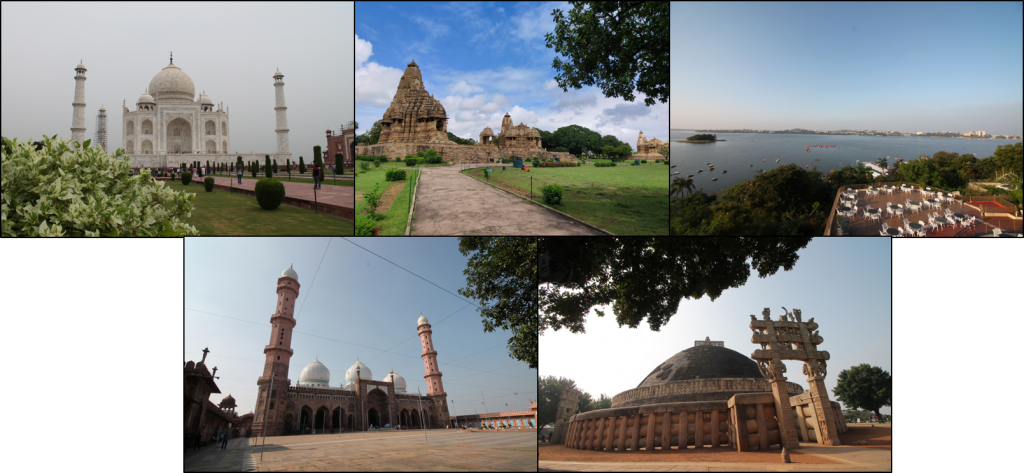 Taj Mahal, Agra; Monuments at Khajuraho; sunset overlooking Bhopal
Taj-ul-Masajid Mosque, Bhopal; Buddhist Monuments, Sanchi
In my experience, Indian trains are fun, comfortable, clean and a great way to travel. There are various different classes to suit your budget and the comfort level you desire and although some 1st Class fares might approach the cheapest airfares, they are generally good value.

1st class compartment and toilet, and a 2nd class berth
Historically, the first passenger train in India (from Mumbai to Thane) ran in 1853, although freight and construction railways began 16 years earlier. The first passenger service in the eastern part of the country started in 1854 and, in the south, two years later.
The legacy of these British origins inevitably means that there are a number of similarities with the challenges faced by both Indian Railways (IR) and by Network Rail. Thus, there is a long list of maintenance, improvements and upgrades that could all be beneficial to the Indian railway network – all of which takes time, money and cause their own disruption.
And just the same as for HS2, plans for new high speed infrastructure has been met with similar levels of enthusiasm on one side and criticism on the other, with costs and the diversion of funds away from other railway infrastructure work, together with acquisition of the land required, being the major objections.
From an accessibility point of view, newer metro systems have step-free access from the street and on to the train, priority seating and so on, but the older infrastructure on suburban and mainline IR services is not so convenient: there is no level access onto the trains and only limited access from street to platform.

Level access on newer metro systems vs stepped access on the suburban and express services
The good news is that, on the back of 2015's 'Accessible India Campaign', modified coaches are now provided on most longer-distance express trains which give wider doorways and more space inside, including accessible toilets and sleeping berths.
Additional facilities are provided around the stations, such as wheelchairs, improved access routes and dedicated counters. IR has also committed to further improvements with the formation of an Executive Director level committee to develop guidelines regarding accessibility standards across Indian Railways.
I hope that this initiative continues and more of this fascinating country becomes more easily accessible to everyone.